**In an effort to improve system practices, Albertville City Board of Education is conducting a Parent Survey.
We value your opinion and ask that you take the time to complete this survey.
In order to complete the survey, please go to: Spring 2018 Title I Parent Survey
Please be assured that your responses to this survey will be anonymous.
Your honest opinion is appreciated.
Should you need the survey in another language, please contact your child's school.
Thank you for your time and attention to this matter. **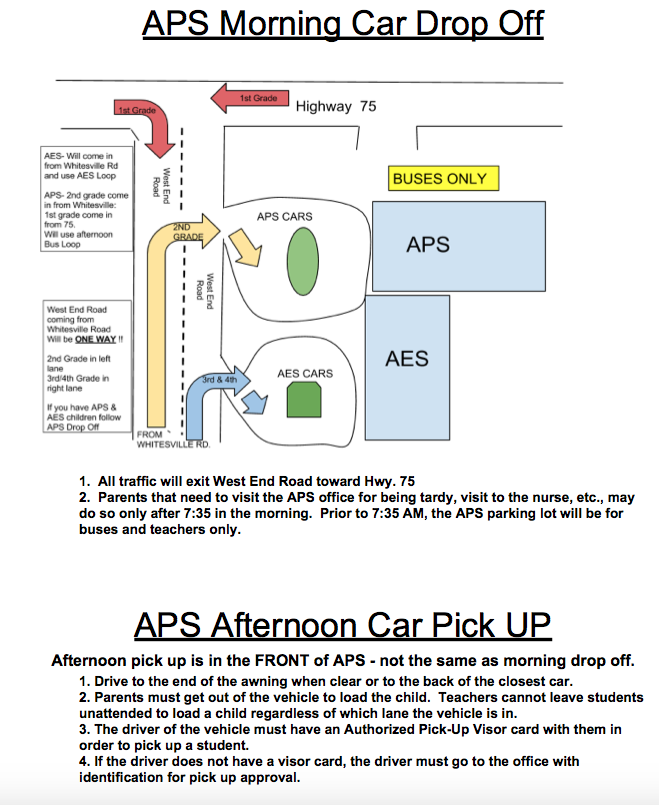 ---
Albertville Primary School / Albertville Elementary School
Small Learning Communities
2017-18
School Within a School (SWS)
1st grade - Amy Langner, Alyssa Rains, Debbie Howell
2nd grade - Amy Hope, Brandee Sims, Wendy Hasty
3rd grade - Tristen Spicer, Jessica Hulgan, Kari Harris
4th grade - Melanie Gibson, Nikki Thomas, Buffy Bell
Adventure Academy (AA)
1st grade - Chelsie Arnold, Magon Canady, Mona Barksdale, Amy Cochran, Becca Parker
2nd grade - Robin Gregg, Reshia Massey, Heather Busha, Felicia Turner
3rd grade - Dana Hudgins, Erin Lang, Heather Kirby, Jamie Schrimsher
4th grade - Ashley Burns, Shelia Powell, Julie McGowan, Thomas Stanley
Aggie Book Club (ABC)
1st grade - Jessica Dooley, Meagen Minnix, Savilla Mountain, Lauren Ramsey, Katie Battles
2nd grade - Tammy Dobbs, Abby Jones, Julia Kate Nelson, Elisabeth Royer
3rd grade - Leigh Ellen Davis, Lindsey Duquette, Carrie Dixon, Kara Jones
4th grade - Austin McCullars, Amy Allen, Ashley Jester
A Community of Extraordinary Students (ACES)
1st grade-Hannah Ballentine, Kelsey Luce, Emily Bender, Brooke Bishop, Renona McCullars, Susan Smith
2nd grade - Rebecca Foley, Jennifer Rains, Mary Ann Stanley, Wanda Turk, Lori Darnell, Ashley Isom
3rd grade - Tish Dodd, Crystal Donovan, Tina Seay, Betty Wisner
4th grade - Crissia Pankey, Neva Howard, Angel Gray, Marsha Mason
The End Zone
1st grade - Katie Baugh, Misti Harding, Amanda Masters, Courtney Waldrop, Lauren Cain
2nd grade - Jeana Diamond, Rachel Reese, Rebekah Woodall, Heather Garrison, Julie Massey
3rd grade - Jenny Key, Cinda Taylor, Audra Sanders, Parker Tarvin
4th grade - Samantha Childers, Kasey Earnest Melinda Crowden, Jodi McClendon
Leadership Academy (LA)
1st grade - Macey Gray, Jillian Campbell, Rachel Knott, Michelle Parr, Patricia Wilson, Brenda Stanfield
2nd grade - Jordan Whitis, Johnna Floyd, Lydia Leija, Jenifer Baugh, Kathy Denney
3rd grade - Michelle Harris, Jessica Sheffey, Stephanie Williams, Jordan Shelton
4th grade - Joyce Freshwater, Chelsea Selvage, Angel Mozley
How to Access eBooks
Through the Internet:
Search for Albertville City Schools (

www.albertk12.org

)

Choose Albertville Primary from the "Schools" tab

On the left side of the screen are links; go to the Library link

Click on the icon of the red book with a smile on the spine ( this will take you to our search engine, Destiny Quest)
Once you have gotten onto the Destiny Quest site you will be able to search our library for eBooks by subject (i.e. bird eBooks, shape eBooks, farm eBooks…), or simply type in eBooks in the search box to see the eBooks we have available. Choose the book you want by clicking on the book or the title of the book. You can play the book by clicking on the Open button or go to the "Electronic Resources" and click the Read the Interactive eBook Now! link.
I would love to help you with any questions you may have! Feel free to contact me in the library or by email.
Happy Reading!
Jennifer A. Young
APS Librarian